Genre: Contemporary / Young Adult
Page Count: 310 pages
Publication Date: September 2015
Goodreads Summary:
My disease is as rare as it is famous. Basically, I'm allergic to the world. I don't leave my house, have not left my house in seventeen years. The only people I ever see are my mom and my nurse, Carla.
But then one day, a moving truck arrives next door. I look out my window, and I see him. He's tall, lean and wearing all black—black T-shirt, black jeans, black sneakers, and a black knit cap that covers his hair completely. He catches me looking and stares at me. I stare right back. His name is Olly.
Maybe we can't predict the future, but we can predict some things. For example, I am certainly going to fall in love with Olly. It's almost certainly going to be a disaster.
My Thoughts:
Ugh, right in the feels.
This book is like an espresso  – small but intense.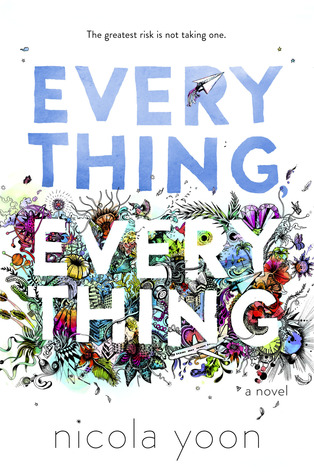 I read this in 2 days (but I could have read it in one sitting, were it not for life getting in the way…). Everything, Everything has been on my TBR for quite a while now, so after I went on a mini book shopping spree last week I finally got my hands on it.
I'm always a bit uncertain when there's too much hype around a book. I just assume that I won't like it as much as everybody else because my expectations are too high after seeing so many great reviews (Can anybody else relate to this? No? Just me? Oh…)
But boy oh boy, this book did not disappoint.
There was a cute romance that took me on a roller-coaster ride, fun illustrations, and believable characters, all wrapped up in a rather original plot. What more could I ask for?
The only reason why I'm not giving Everything, Everything a 5 star rating is because it's too short. I wanted to spend more time with the characters, that's all. Other than that, a great read!