And here we are again, boys and girls! Another brilliant collaboration coming your way!
This time I'm interviewing the wonderful Lisa @ Rambling Lisa's Book Reviews. Lisa is the one and only book blogger I've ever had the pleasure of meeting in person, and I can promise you that girl is genuinely lovely. She reads and reviews a seriously wide range of genres, so I'm sure that if you visit her blog you'll find something you'll enjoy!
Soooo, let's get down to business…
Can you tell me some of your strengths that really helped you in blogging?
Determination and not being afraid to ask for help, along with realizing that after 9 years of blogging my true self only came out while writing about books so I always try to show my own personality.
Do you have any specific goals for your blog for the rest of this year?
I like to go with the flow but it would be nice to have guest contributors getting involved as this is such a wonderful community. Let's see where the road takes us!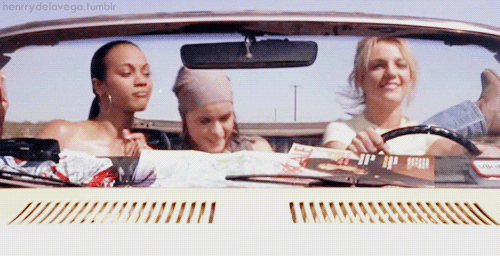 What are your 3 favourite books of all time?
This probably sounds like a 'get out of jail free' card but The Bible is my all time favourite book and not just for religious reasons. Even if you aren't a believer, there is a story for everyone. It has beautiful love stories (even some forbidden love), war, crime, self-discovery, apocalypse… The list goes on.
'Little Women' by Louisa May Alcott. This was my late mother's favourite book and she gave me her copy when I was about 9 years old. I was in love from the first page.
'Message from Nam' by Danielle Steel. I first read it on a camping holiday when I was about 12 or 13. The lady that owned the campsite lent me it and I read it in an afternoon.
I've just realised that the main characters in the second and third book are both strong, female writers. Maybe without realising it, these two books influenced my love of writing and dream to be a journalist!
If you could live in any of those 3 books, which one would you live in?
'Little Women', hands down! It is set when women were expected to do what they were told. To get published, Jo had to write under the name Jo March rather than Josephine March as women were expected to write airy fairy stories. I would be one of those women trying to prove men that women are just as capable.
The Suffragettes came along after the book was set so it is a great book to see the struggles of women.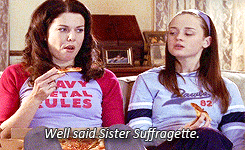 Do you think there should be an age limit on books, like in films (cert. 12, 15, 18, etc)?
I do, however I feel it should be a parental guide. Recently I went to buy my daughter a book going off the blurb but when I flicked through it, it most certainly was not suitable. I feel, especially with YA, the age suitability is so vast that parents who, like myself, have children that are advanced readers, it would be a good idea to have guidelines of age suitability as mental age does not always match reading capability.
What has been your proudest achievement so far in life?
This is so trite but I have to say, my daughter. I actually wrote about her struggles due to her cleft in this review but she also has Aspergers Syndrome and we have had a lot of work to do with her to get her to where she is now.
She used to be that she really couldn't function and we thought life would never get any better. She is such a wonderful, loving, creative and exceptionally intelligent individual and without taking the time to work with her she would never have come so far. She has also taught me a lot of things about myself that I needed to work on!
(Her daughter really is wonderful! Both times I saw her she always had a big smile on her face and a witty remark ready to go.)
What do you do on your spare time?
I love taking my dogs out for walks in the country, photography, playing games on the PC, watching crime shows and horror movies and writing. I have a niggling feeling that I might enjoy curling up with a good book and a mug of tea but that one may be wrong…
What is your favourite word?
It is between oxymoron and dodecahedron. I love how they roll off the tongue.
 Least favourite?
I would have to say 'Ta'. I loathe that word, written or spoken it gets on my goat!
What was the last picture you took with your phone?
This one shocked me! I expected it to be between my daughter, youngest nephew or my dogs. It is my newest pen sitting on my diary!
If you could have personally witnessed anything in history, what would you want to have seen?
I would love to have been around during the time of the Ancient Greek Philosophers and seen the development of 'higher thinking'. I am obsessed with Ancient History/Classical Civilization (my daughter was named after Alexander the Great) so probably anything from that era. I would love to have seen the Library of Alexandria. So I would have to say anything back then but I can't pick anything specific because so much happened.
Lisa's Bio:
I have always had a love for books and such. I used to hide under my covers with a torch reading when I was meant to be asleep…naughty Lisa!
I am a qualified Beauty Therapist & Nail Technician, have my exams in Photography as well along with a degree in Classical Civilisation specialising in Ancient Greece, however books are how we learn and as much as I may have had to do practical exams for some of this, it was books and research that helped the most!
I have a wonderful husband, a beautiful daughter, 2 dogs, a cat and a tortoise to keep me busy. I love to bake and I believe that one's love can be felt through their food.
So here I am RAMBLING away and earning my name!
If you wish to contact me I can be found on Twitter, Goodreads, Google+ and my email is ramblinglisablog@gmail.com
…………………………………………………………….
If you want to jump on the collaboration wagon as well, just give me a shout on:
admin@mysterydatewithabook.co.uk
I'd love to hear from you!
…………………………………………………………….