Camp NaNoWriMo 2017, here I come!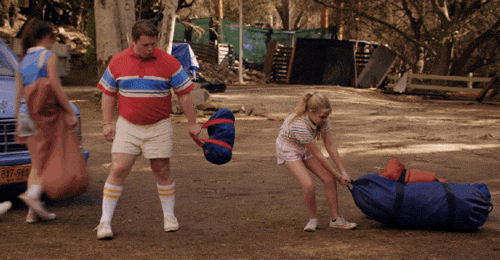 I had never heard of NaNoWriMo (AKA National Novel Writing Month) until another blogger (I'm so soooo sorry I'm not sure who it was and I can't find the post they commented on… I'm such a disaster today!) mentioned it and encouraged me to sign up. The challenge hasn't started yet but I'm already ridiculously excited about it!
Camp NaNoWriMo encourages writers to challenge themselves and best of all, you get to share your experience with other writers in your cabin. Like real camp! Only virtual. And for writers. WHAAAAAT?!
If you are writing a book and, like me, you need a little push to get it done (or get it started) then you HAVE to sign up for Camp NaNoWriMo! I mean, this is my first time doing this but I have a good feeling about my cabin and all the writing I'll get done, starting next Saturday.
Have you ever taken part in NaNoWriMo? What was it like? Did you reach your wordcount goal?
Let's talk in the comment section 🙂