It has been absolutely AGES since I last posted anything here, and I feel really bad about that.
It's not that I've given up on blogging or anything like that (Let's not get crazy, alright?). The thing is, I've been crazy busy AND ill these past few days. Not an ideal combination!
You might not remember me mentioning this (about a gazillion years ago), but I have a full-time job now, which means less time to blog/read. And now that I'm ill I'm struggling to keep up with the orders coming in every day on my Etsy shop.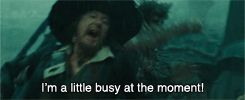 So there's no need to panic! I'm still alive. Just very busy and ill. That's all!
Anyway, I hope you're all having a great time this November. Is anyone else as excited as I am for Christmas?
Happy reading 😀