I was unofficially tagged by (Over)Analysing Literature to do this blog 😀 and after seeing her struggle to get through this tag I have to say I'm a bit nervous about this one…
It seems easy enough, but it forces you to make some tough choices!
The Rules:
You just choose three books (you can use the sort random thingy on your goodreads shelf), and for each group of three you are to choose which to burn, which to rewrite, and which to reread.
So… let the "torture" begin:
ROUND 1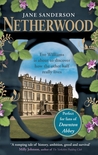 Burn: Netherwood. That's an easy one. Although the story starts off well (the author really takes you back to Downton Abbey times and the descriptions are brilliant, especially all the food involved in the story) the last third or so of the book feels like a completely different book! I did NOT like the ending at all! So this one has to burn!
Rewrite: Now, that's a tough one. I'm going to say House, but I'm not entirely convinced that's the best choice. House is an absolutely brilliant book! I don't usually read scary stories but this one was amazing (but not as amazing as The Hunger Games).
Reread: The Hunger Games! 😀 I love this series so much!
ROUND 2
Burn: Obsessed. Not because I didn't enjoy it, but because I can't even remember what this book is about. Haha! I read this book so long ago that I couldn't remember the story even after reading a summary on Goodreads! That's how long ago that was!
Rewrite: I would rewrite Catching Fire because it made me cry (snif), and because the alternative would have been unthinkable (I could never rewrite a HP book!)
Reread: Harry Potter & the Deathly Hallows. For obvious reasons… 😀
ROUND 3
Burn: Frozen. Definitely! I don't think I'm ready for that kind of book yet… The "intimate" scenes were a bit too graphic for my liking. You can see my review here.
Rewrite: Now, this will be an unpopular decision, but I'd rewrite City of Heavenly Fire. It's a brilliant story, don't get me wrong, but it's an enormous book! I couldn't take it anywhere with me!
Reread: Princess in Love (The Princess Diaries #3). I used to love this series when I was younger. It would be nice to reread it and reminisce…
ROUND 4

Burn: Blood Sisters. It's a beautifully written book and the setting (Africa) is amazing, but nothing really happens in the story.
Rewrite: Treasure Island. I really enjoyed this classic, but it was a bit slow at some points. No major criticisms… but no high praise either.
Reread: The Selection. I'm reading the second book in this series right now and I'm loving it (review coming soon!). It's a girly easy-read, which is just what I need at the end of a busy grown-up day.
ROUND 5
Burn: Oh noooo! This is too difficult! I love all 3! Humf… Right, I guess if I had absolutely no choice and I HAD to burn one of these books I'd grudgingly burn Size 12 is Not Fat 😦
Rewrite: Divergent. I'm not happy about this one either (This tag is surprisingly hard!). The only reason why I chose to rewrite this one is because I did't really like the ending. That was just wrong!
Reread: Angel in Training 😀 This was an ARC that I got through Goodreads. You can see my review here. I was so surprised at how gripping this story was! I need to read the second book in the series now.
I won't tag anyone in particular, because I want EVERYONE to do this tag 😀
Till next time 🙂