I got this idea from "The Jouska" who made this A-Z to celebrate a massive milestone on her amazing blog. I loved it so much that I've decided to create my own A-Z list of favourites 😀
So without further ado:
Favourite Actor/Actress:
Actor: Eddie Redmayne/Will Smith/Peter Dinklage/Tom Hiddleston/Matt Bomer (Haha! I'm REALLY sorry but I couldn't pick just one!)
Actress: Emilia Clarke/Jenna Coleman/Meryl Streep
Favourite Book:
Noooooooo! A good mother could never admit to having a favourite child!
Favourite Colour:
Purple
Favourite Disney Character: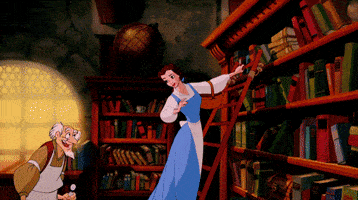 Favourite Emoji:
😛
Favourite Food:
Oh I love all sorts of food…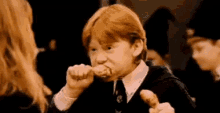 Favourite Genres:
Music genre: Late 90s pop (Very specific, I know! Haha!)
Book genre: Young adult
Film/TV genre: Rom com ♥
Favourite Hobby:
Apart from reading? Crafts! I've recently found out that I love making cute little things 😀
Favourite Ice Cream:
White chocolate Magnum!
Favourite Joke:
I don't really know any jokes, so I'm just going to steal one from Jouska:
"What did the blanket say when it fell off the bed? Oh, Sheet."
Favorite Karaoke Song:
Wow! I haven't been to a karaoke session in ages! I'd say Music by Madonna is a pretty good one 😀
Favorite Lyrics: 

"Do you hear the people sing?
Singing the song of angry men
It is the music of the people
Who will not be slaves again!
When the beating of your heart
Echoes the beating of the drums
There is a life about to start
When tomorrow comes"
-Les Miserable
I LOVE this song!
Favorite Movie:
I don't think I have a favourite movie… but I'm going to say "Pitch Perfect" and Hairspray" are definitely in my top 5!
Favorite Number:
Five.
Favorite One True Pairing:
Emma Carstairs and Julian Blackthorn ♥  
Favorite Pet:
Dogs 😀
Favorite Quote:

Favorite Restaurant:
Brazilian stake houses are the BEST! Yumm!
Favorite Song:
I don't think I have a favourite song, but I do really like "I knew you were trouble" by Taylor Swift 😀
Favorite TV Show:
Modern Family / Doctor Who / Extreme Makeover: Home Edition
(I like a bit of everything really)
Favorite University:
University of Leeds (Obviously! Haha!)
Favorite Villain:
Voldemort from Harry Potter.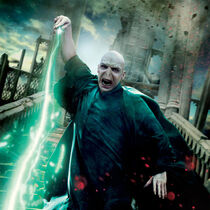 Favorite Websites:
Wordpress, Facebook, Goodreads, Pinterest and Etsy.
Favorite Xbox Game:
I don't own an Xbox, but I'm addicted to The Sims! Does that count? Hahaha!
Favorite Youtuber:
I love Sasha from ABookUtopia
Favorite Zodiac Sign:
Erm… cancer I guess. Because I think that's my sign.
I hope you enjoyed my A-Z list of favourites! 
Till next time 😀