I've recently found a great blog named "Drizzle and Hurricane Books" and they've created a brilliant feature called Souvenirs From Across The World (You really should check them out!), that let's book bloggers get to know each other's countries and/or hometowns.
You can check out the guidelines on the original post here.
I really want to take part because it's such a brilliant idea, but I'm not sure how to do it. You see, I was born in Brazil but I've lived almost half of my life in Northern Ireland.
Sooooo… I've decided to share a bit about both countries 😀
1.BRAZIL
Brazil is the 5th largest country in the world (and the largest in South America) and has a massive population of over 200 million people.
I was born in Sao Paulo (the 3rd largest city in the world) where I spent most of my childhood 🙂 . Sao Paulo is a wonderful place where you can find people, products and FOOD from all over the world, and most places do home delivery. (Even McDonald's has a home delivery service!).
In a city that never sleeps you're spoiled for choice for entertainment, restaurants, parks, shopping, etc. They even have 24/7 language schools (Who wants to learn Italian at 3 in the morning?!)
2. NORTHERN IRELAND
With a population of around 1.8 million people, Northern Ireland is an amazingly beautiful island filled with green fields and some of the most friendly people on Earth.
Home to the popular TV show Game of Thrones, the place where the Titanic was built and C S Lewis' birthplace, Northern Ireland is becoming a rather popular destination for tourists from all over the world 🙂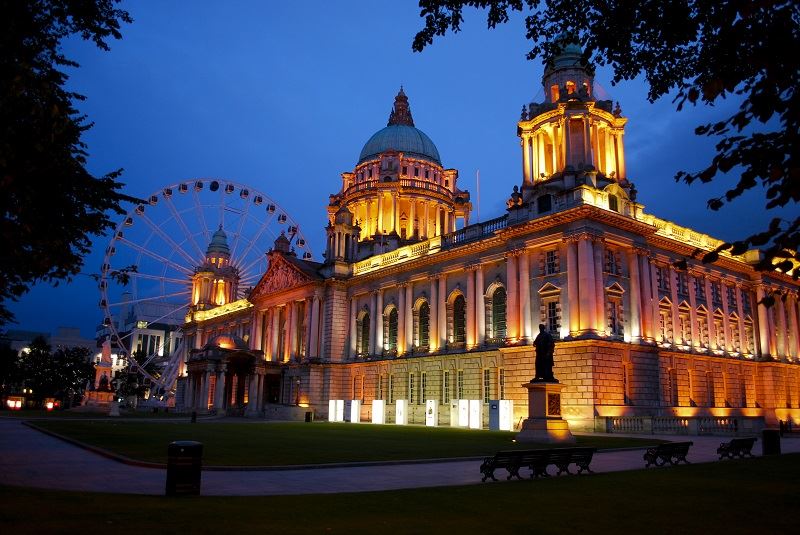 Northern Ireland has opened a lot of doors for me in the 12 years that I've lived here. I've been able to accomplish so many great things here in this green island that I'll always feel grateful and lucky to have been welcomed into this place.
One of the only things I still find … erm … inconvenient is that the shops usually close at around 5 or 6pm. I mean, who's going to teach me Italian at 3 in the morning if I ever feel like it?
I highly encourage you guys to take part in the Souvenirs From Across The World feature (from Drizzle and Hurricane Books). It's super fun and you get to share with the blogosphere a bit more about where you're from!
Just remember not to give out your address online, kids 😀 Keep safe!